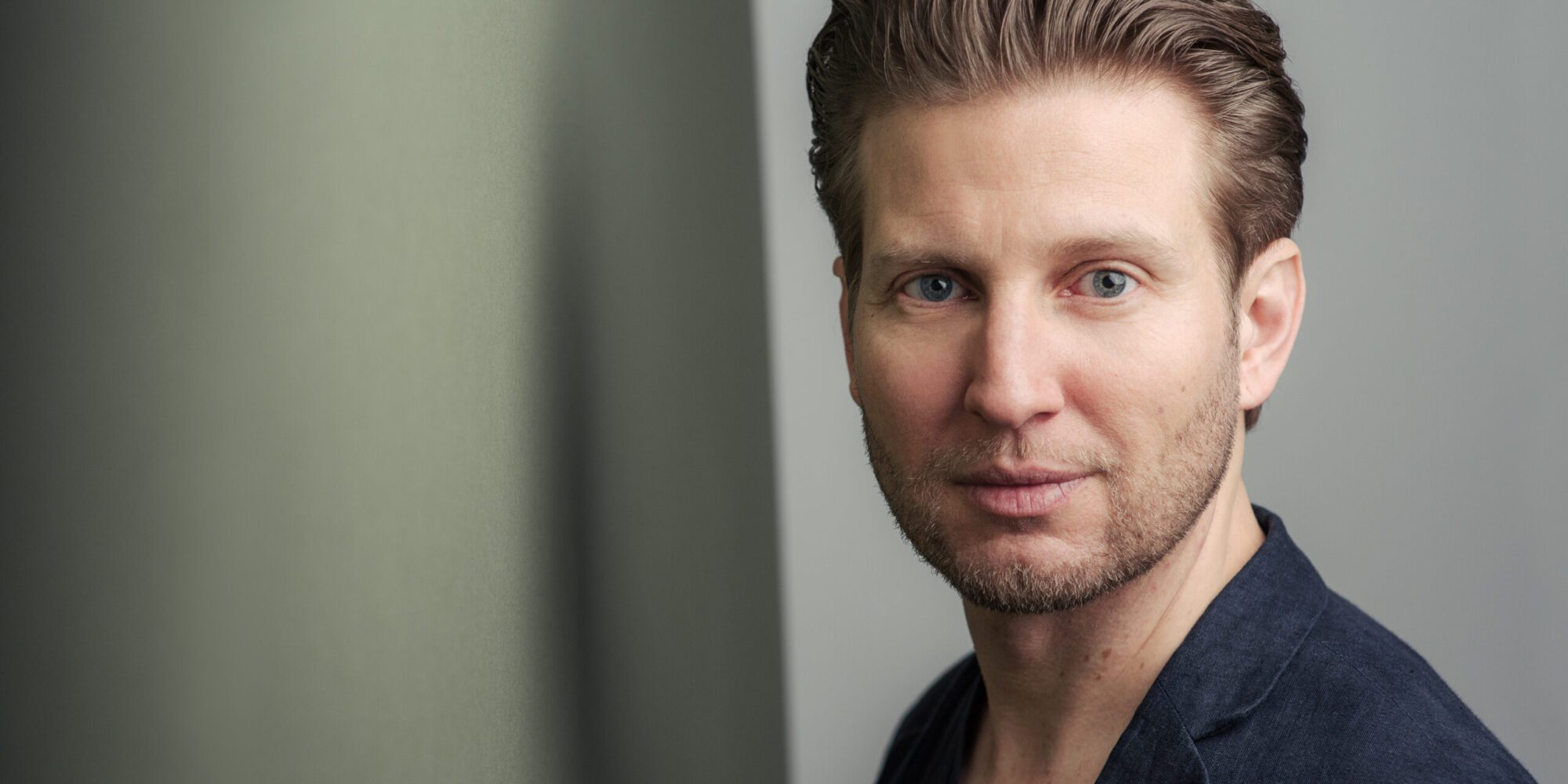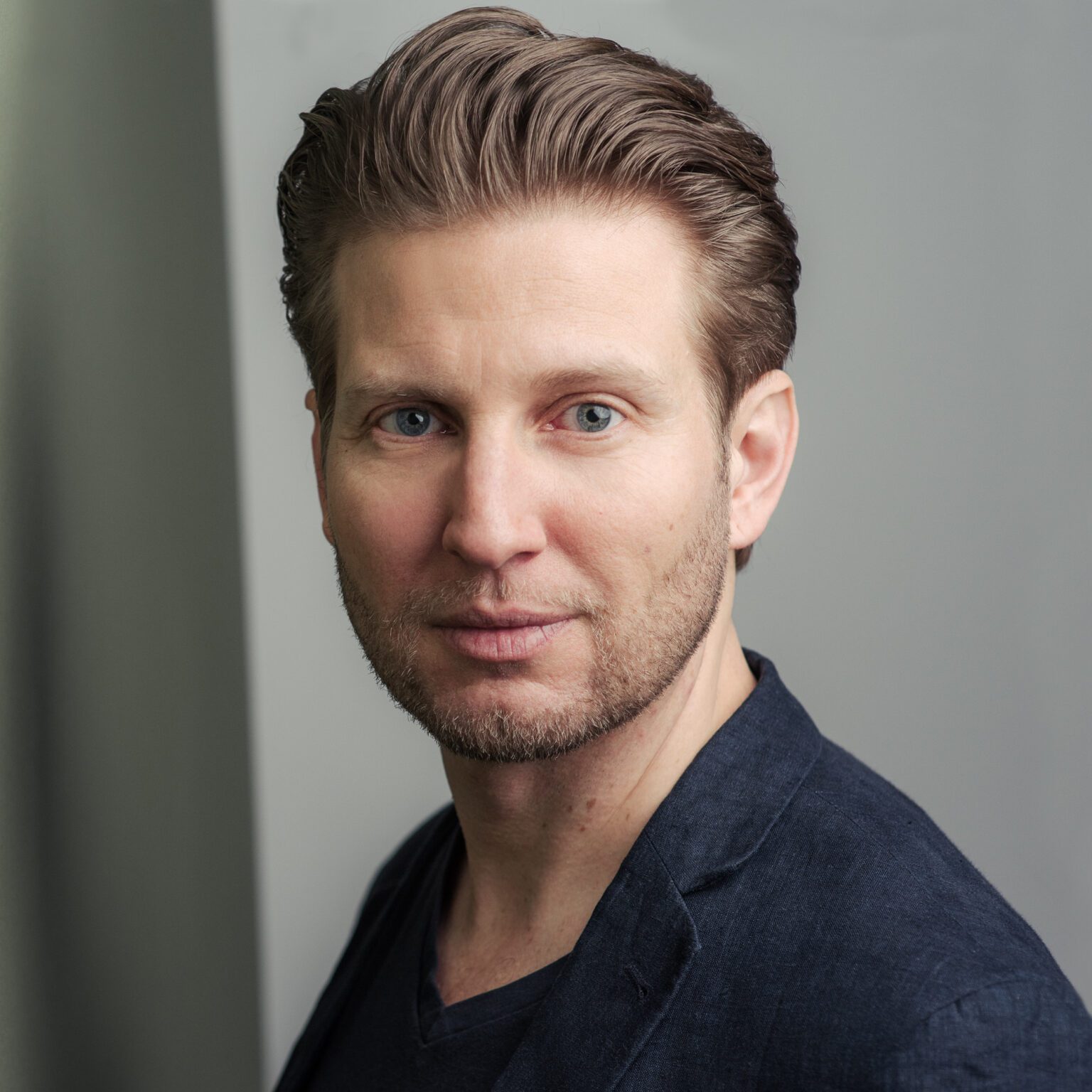 Gideon Poppe
– World management –
Since the 2013/14 season, Gideon Poppe has been an ensemble member of the Deutsche Oper Berlin, where he sang roles such as Bardolfo in Christof Loy's new production of Verdi's Falstaff, Monostatos (Die Zauberflöte), Cavaliere Belfiore (Il viaggio a Reims), Remendado (Carmen), Pang (Turandot), Goro (Madama Butterfly), Harry (La fanciulla del West), Don Curzio (Le nozze di Figaro) und Conte di Lerma (Don Carlo), Der junge Mensch (Das Wunder der Heliane), Janek (Die Sache Makropoulos), Sailor and Priest in Meyerbeers Vasco da Gama, Steuermann (Der fliegende Holländer), Heinrich der Schreiber (Tannhäuser). In 2019/20 he sang Lysander in the new production of Britten's A Midsummer Night's Dream at the Deutsche Oper.
Guest appearances with Deutsche Oper Berlin took him to the 2014 BBC Proms at the Royal Albert Hall in London and to the Royal Opera House in Muscat / Oman. In concert performances with Deutsche Oper Berlin at the Berlin Philharmonie, Gideon Poppe appeared as Faucheur in Mayerbeer's Dinorah and alongside Edita Gruberova as Lord Cecil in Donizetti's Roberto Devereux.
Guest appearances led Gideon Poppe to the Volksoper Wien as Caramello (A Night in Venice) and to the Staatsoper Hamburg as Ivan in Shostakovich's The Nose and as Steuermann. Other guest appearances have led him as Boni (Die Csárdásfürstin) at the Frankfurt Opera, Bardolfo at the Mannheim National Theater, as Monostatos with the Lautten Compagney Berlin under Wolfgang Katschner at the Mozartfest Würzburg, as Candide (Candide) to the Staatstheater am Gärtnerplatz in Munich and to the Cologne Opera, as Pang to the Leipzig Opera, as Fritz in Offenbach's Die Großherzogin von Gerolstein back to  the Staatstheater Kassel and Maestro Trabuco (La forza del destino) to the Semperoper Dresden. His re-invitation to the Semperoper Dresden as Goro (Madama Butterfly) had to be cancelled due to the COVID-19 pandemic, as well as his re-invitation to the Staatsoper Hamburg as Melot (Tristan und Isolde).
In the 2011/12 and 2012/13 seasons, the tenor was an ensemble member at the Staatstheater Kassel, appearing in productions including Parsifal, La bohème, Lady Macbeth von Mzensk, and as Corrado in Alessandro Scarlatti's Griselda. He has also performed roles such as Monostatos and Flute/Thisby in Britten's A Midsummer Night's Dream, Prologue and Peter Quint in a new production of Britten's The Turn of the Screw, Boni in Kálmán's Die Csárdásfürstin, Jaquino in Fidelio and Rodrigo in Verdi's Otello.
From 2007/2008 he was a member of the Opera Studio, then between 2009/10 and 2010/11 an ensemble member at the Badisches Staatstheater Karlsruhe and was able to develop an extensive repertoire with roles such as Pedrillo in Mozart's Die Entführung aus dem Serail, Monostatos, Basilio and Don Curzio in Le nozze di Figaro as well as numerous other  roles. In February 2011 he made his debut at the Karlsruhe Handel Festival as Emilio in Partenope under the baton of Michael Hofstetter.
Gideon Poppe was born in Hamburg and initially began studying sports science at the German Sport University in Cologne before deciding to pursue a career as a singer. He studied singing at the University of Music in Lübeck from 2002 to 2006 and at the University of Music in Karlsruhe from 2006, where he graduated with a diploma from the Institute for Music and Theater in 2009. He gained experience in lied with Misuko Shirai and Hartmut Höll and attended master classes with Dietrich Fischer-Dieskau and Júlia Várady, among others. In 2009 he held a scholarship of the Richard Wagner Association Baden-Baden.