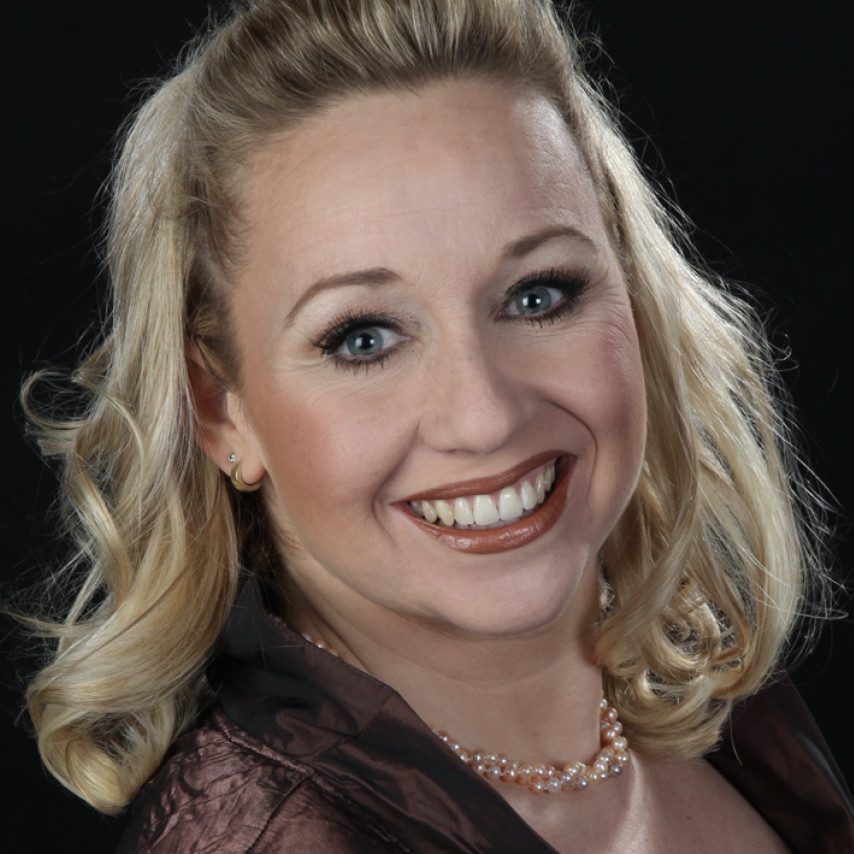 Simone Schneider
– Weltmanagement –
German soprano Simone Schneider is a sought-after singer in the lyric dramatic Fach with roles such as Salome, Empress (Die Frau ohne Schatten), Chrysothemis (Elektra) and Sieglinde (Die Walküre).
With the role of Leonore (Fidelio), Simone Schneider has successfully appeared at the Berlin State Opera, the Hamburg State Opera under Kent Nagano and most recently at the Teatro Comunale di Bologna. She will also sing this role at the Vienna State Opera in 2020, where she will also appear as Chrysothemis and Sieglinde under Ádám Fischer. She will return to the Hamburg State Opera in December 2019 as Elsa (Lohengrin).
Since 2006/07 Simone Schneider has been a member of the Stuttgart State Opera, where she has recently appeared as Elsa under Cornelius Meister and in the title roles in Luigi Cherubini's Medea and Ariadne auf Naxos. Her interpretation of Salome directed by Kirill Serebrennikov in Stuttgart 2015 was a sensational success.
Simone Schneider is also a regular guest at the Semperoper Dresden, where she appeared as Hannah Glawari (Die lustige Witwe), Rosalinde (Die Fledermaus) and most recently as Salome. 
Her operatic repertoire comprises furthermore parts such as Marschallin (Der Rosenkavalier), Senta (Der fliegende Holländer), Alice Ford (Falstaff) and Madame Lidoine (Dialogues des Carmélites).
As a concert singer she sang works by Bruckner, Dvořák, Verdi, Strauss, Mahler, Mendelssohn and Beethoven and collaborated with renowned conductors such as Helmuth Rilling, Manfred Honeck, Philippe Herreweghe, Marek Janowski, Ulf Schirmer and Herbert Blomstedt.
Simone Schneider was born into a highly musical family in Hagen in the German state of North Rhine-Westphalia. She studied at the University of Music and Performing Arts Munich, one of the most significant and versatile vocational universities for music and performing arts throughout Europe. Already during her last year of study she became a member of the Opera Studio of the Bavarian State Opera in Munich, where she had great success especially in modernism. Afterwards she joined the ensemble of the Gärtnerplatztheater in Munich, where she appeared in roles such as Queen of the Night (Die Zauberflöte), Konstanze (Die Entführung aus dem Serail), Zerbinetta (Ariadne auf Naxos) and Olympia (Les Contes d'Hoffmann).   
Oktober 2020 – Please don't use any older material. For the most recent biography please contact Annette Bielmeier