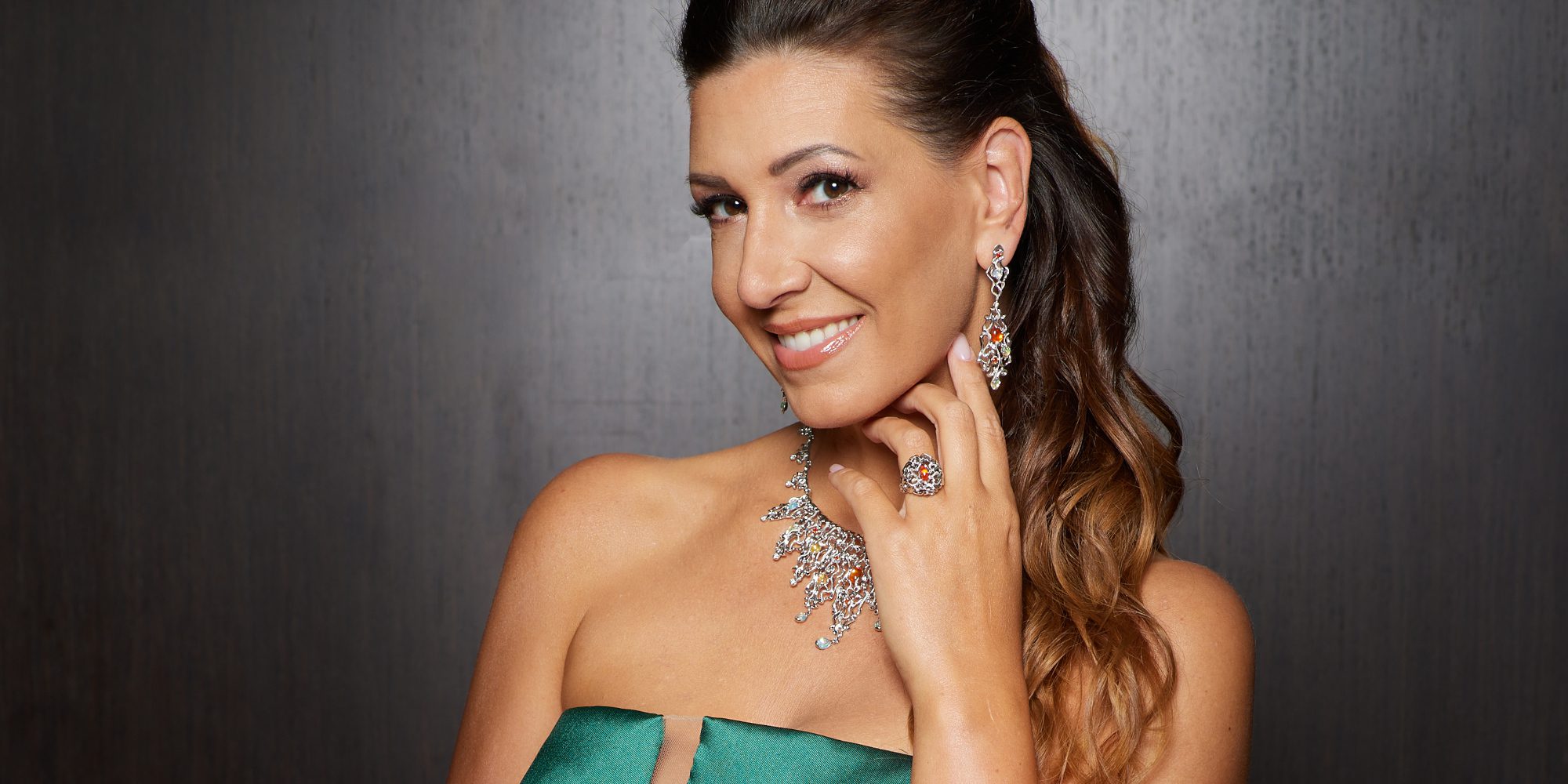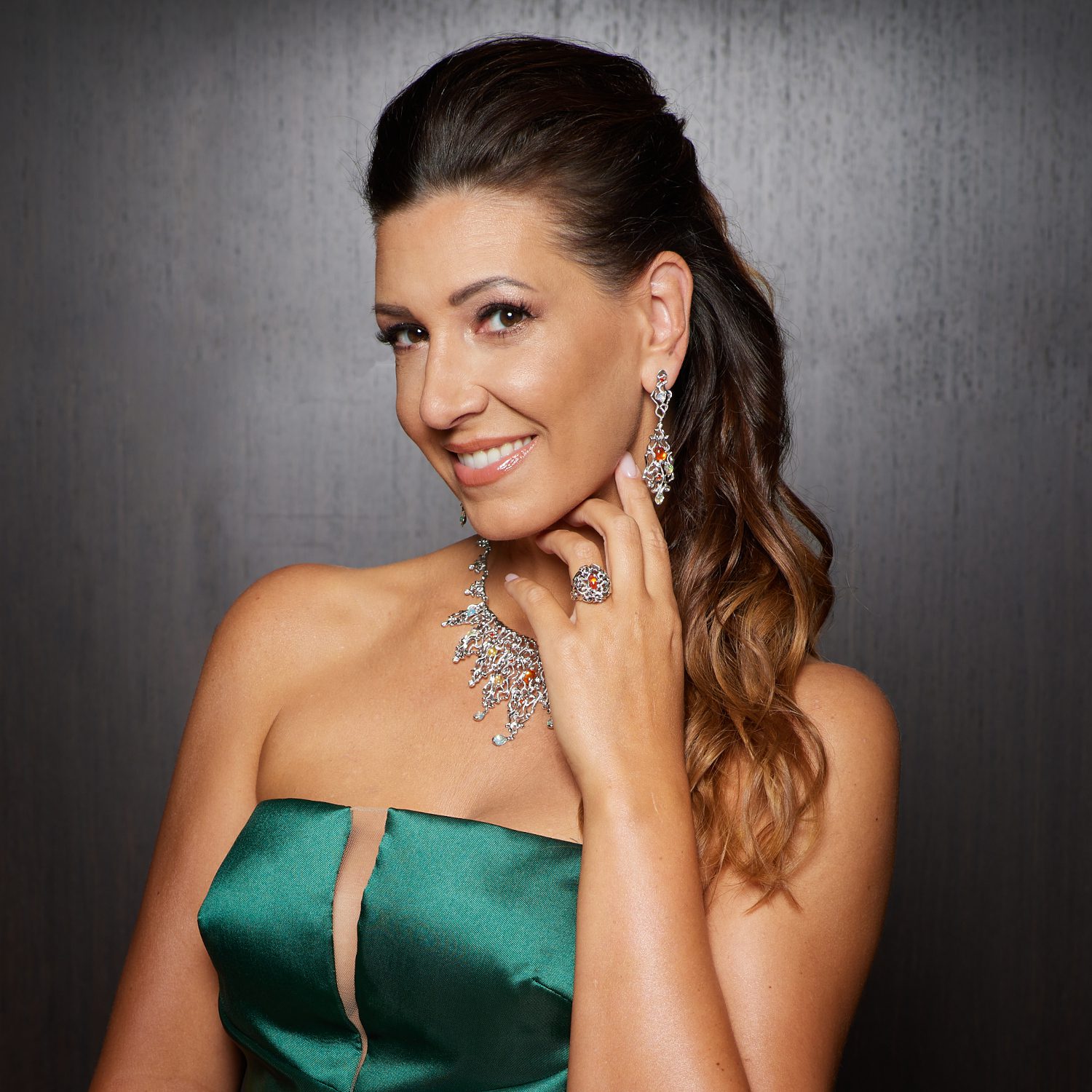 Štěpánka Pučálková
– World management except Czech Republic –
Berlin-born Czech mezzo-soprano Štěpánka Pučálková has been an ensemble member of the Semperoper Dresden since the 18/19 season.

She studied voice at the Mozarteum University in Salzburg with Univ. Prof. Elisabeth Wilke KS. In 2012 she completed her master's degree in opera and musical theater with Josef Wallnig and Eike Gramss. At the same time she received the Lilli Lehmann Medal from the Mozarteum Foundation Salzburg.
She has worked conductors such as Christian Thielemann, Danielle Gatti, Wladimir Jurowski, Lorenzo Viotti, Christiina Poska, Plácido Domingo, Alan Gilbert, Antonio Fogliani, Friedrich Haider, Marco Guidarini, Leo Hussein, Roland Böer, Martin Leginus and directors such as Peter Konwitschny, Vera Nemirova, Stefan Herheim, J. Köpplinger, Mariusz Trélinski, Jiří Heřman, Eike Gramss, Immo Karaman a Keith Warner.
At the 50th Salzburg Easter Festival, she made her role debut as Siegrune in Die Walküre with the Sächsische Staatskapelle Dresden and under the baton of Christian Thielemann. As a co-production with the Beijing Music Festival, the production was also performed in Beijing in fall 2017. In 2013, she appeared as Lehrbube in the opera "Die Meistersinger von Nürnberg" at the Salzburg Festival, conducted by D. Gatti and staged by S. Herheim.
In 2019, Štěpánka Pučálková appeared as a soloist alongside Plácido Domingo at the gala concert "Mozart's Birthday" at the Prague Estates Theatre in Prague. In the same year, she was a guest at the Mozart Week as the "Second Soprano" in the Mozart Mass Davide penitente conducted by Hans-Jörg Albrecht.
In 2018, she made her debut as Charlotte in Werther at the National Theatre in Prague, for which she was awarded the Director's Prize of the National Theatre for young artists up to 35 years old. For this role she was also nominated for the Czech Musical Theater Award "Thalia".
In the same year, she performed with the Staatskapelle Dresden under the baton of Vladimir Jurowski together with Isabel Karajan in the work of F. Mendelssohn A Midsummer Night's Dream.
In December 2018, she appeared as a soloist at the ZDF Advent Concert in the Frauenkirche alongside Hanna-Elisabeth Müller and Daniel Hope, conducted by Lorenzo Viotti.
Štěpánka Pučálková was a finalist in the 2015 Hans Gabor Belvedere International Singing Competition, and in December 2016 she received the "Best Female Voice" prize at the Concours International de Belcanto Vincenzo Bellini in Marseille.
At the Semperoper Dresden she already sang the role of Adalgisa in Bellini's Norma, the page Urbain in Meyerbeer's opera Les Huguenots, Lola in Cavaleria Rusticana, Sesto Pompeo in Giulio Caesarw, Mercédes in Carmen, 2. Solo voice in the opera of A. Schönberg Moses und Aron, Cherubino in Le nozze di Figaro, Muse/Nicklausse in Les contes d'Hofmann, Rosina in Il barbiere di Siviglia and Olga in Eugene Onegin. She made her debut at the Volksoper Wien in January 2020 as Carmen.
May 2022 – For the most recent biography please contact