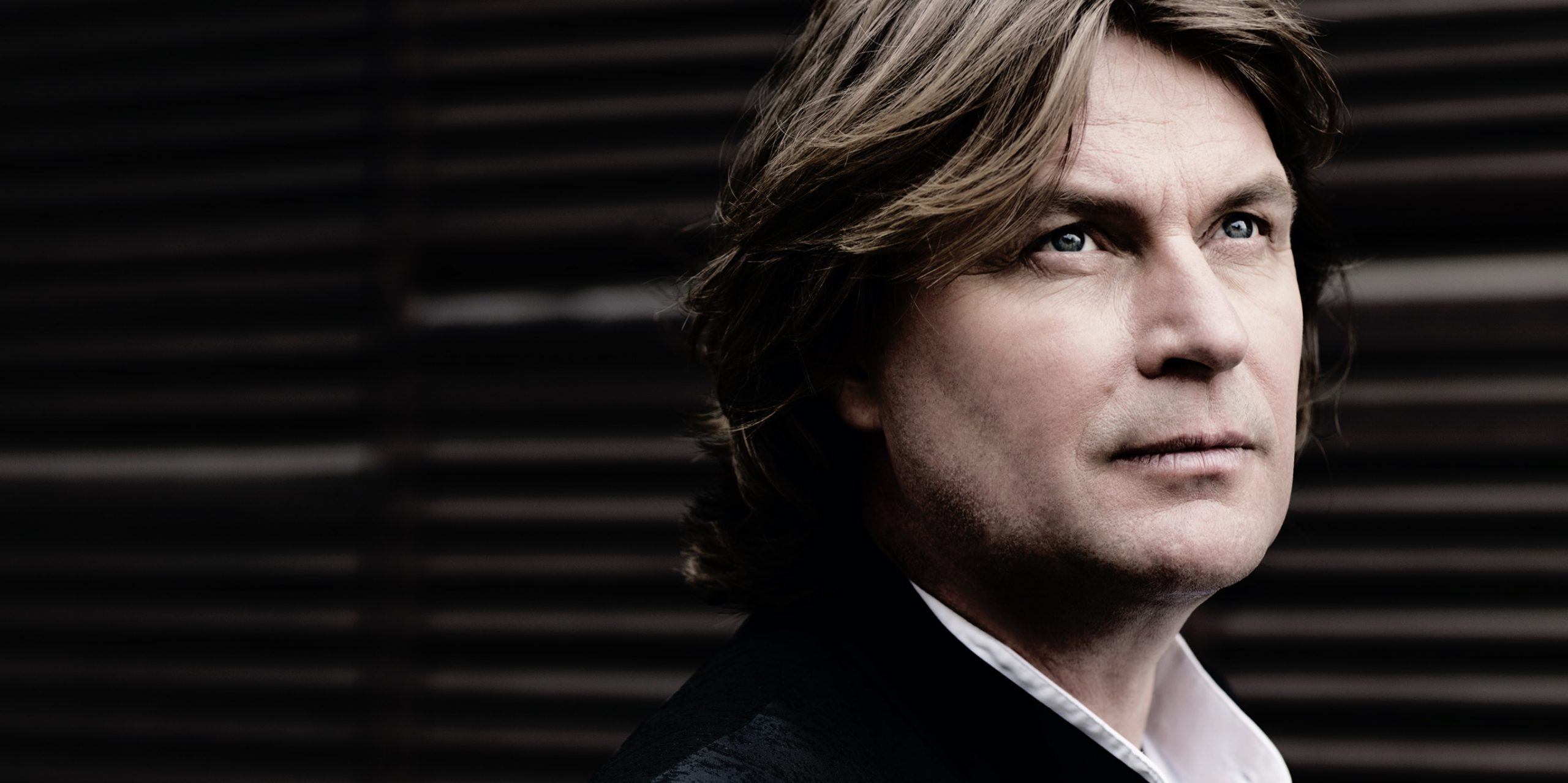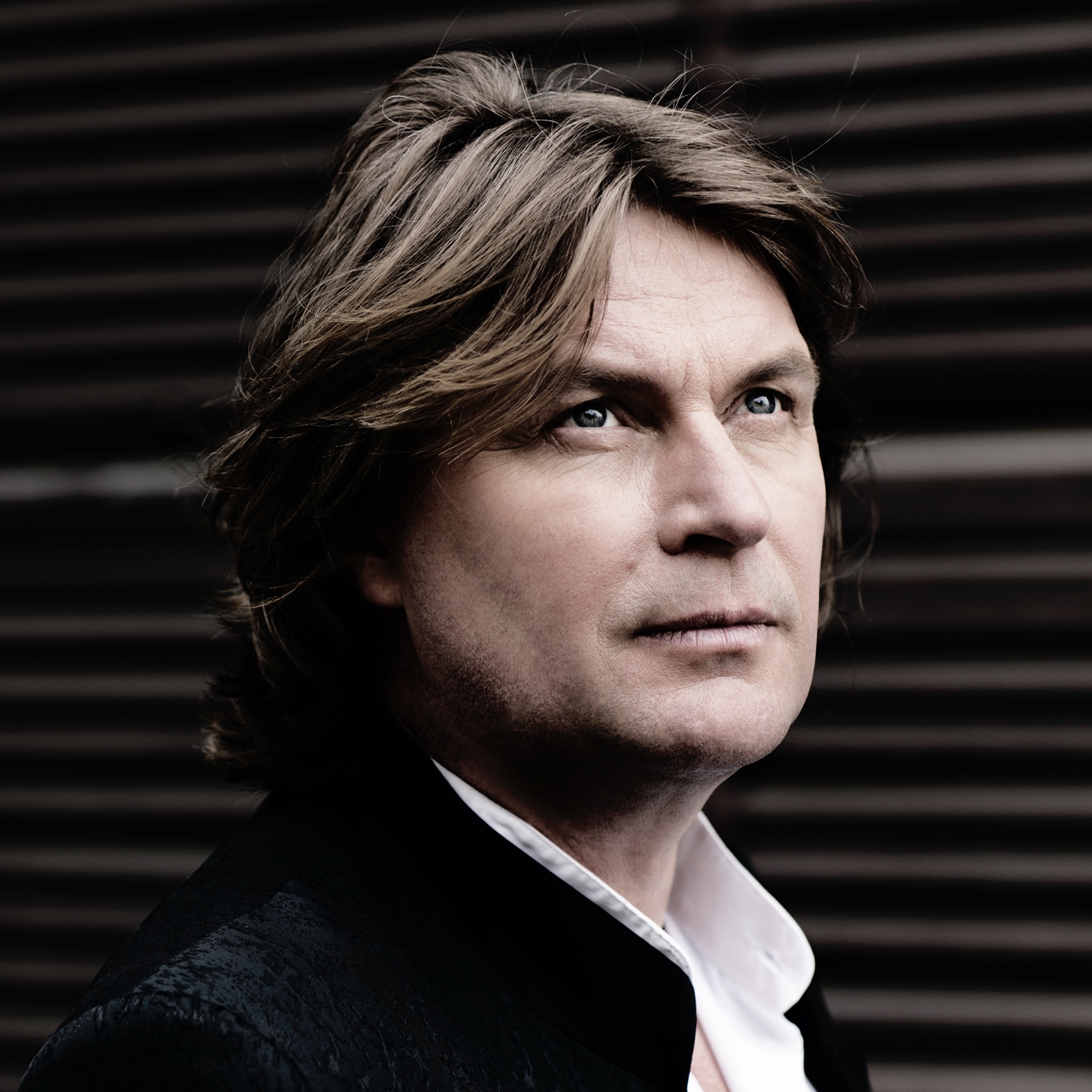 Klaus Florian Vogt
– World management –
Klaus Florian Vogt is one of the finest Wagner tenors of our time. His repertoire covers mostly dramatic roles such as Lohengrin, Parsifal, Tannhäuser, Stolzing, Siegmund and Siegfried, but also Florestan ("Fidelio"), Paul ("Die tote Stadt") and Hoffmann ("Les Contes d'Hoffmann"). It extends furthermore to lyric-dramatic roles such as Prinz ("Rusalka") and Faust ("La Damnation de Faust").
Klaus Florian Vogt is a much sought-after guest at all major opera houses as well as at the Bayreuth Festival and the Salzburg Festival. His career led him to Munich, Berlin, Hamburg, Paris, London, Barcelona, Vienna, Zurich, Madrid, Milan, Toulouse, Helsinki, New York and Tokyo. 2005 saw his debut in Japan as Hoffmann ("Les Contes d'Hoffmann"), in 2006 he debuted as Lohengrin at the Metropolitan Opera in New York and in 2007 he sang for the first time at the Teatro alla Scala in Milan ("Lohengrin"), where he later returned as Florestan ("Fidelio"). In 2015 he was an outstanding Paul in a new production of Korngold's "Die tote Stadt" at Hamburg State Opera. In 2017 he added the role of Tannhäuser to his repertoire, starring in a new production at the Bavarian State Opera in Munich. In March 2023 he made his role debut as Siegfried at Zurich Opera, followed by his first Siegfried in "Götterdämmerung" in November 2023. With his debut as Tristan in January 2024 at the Semperoper Dresden under the musical direction of Christian Thielemann, Klaus Florian Vogt will then close one last gap in his Wagner repertoire.
In 2007 Klaus Florian Vogt he made a triumphant entrance at the Bayreuth Festival as Walther von Stolzing in "Die Meistersinger von Nürnberg" staged by Katharina Wagner. From 2011 to 2015 he achieved further notable success as Lohengrin in the production directed by Hans Neuenfels. In 2016 the audience saw him in the titel role of a new production of "Parsifal" under the musical direction of Hartmut Haenchen. From 2017 to 2021 he was again an acclaimed Stolzing in new Bayreuth production of "Die Meistersinger von Nürnberg", directed by Barrie Kosky this time and conducted by Philippe Jordan. In 2019 the artist returned to the festival for the title role in "Lohengrin" in the production from 2018. In 2021 he sang the role of Siegmund in three separate performances of "Die Walküre", for which the artist Hermann Nitsch designed a colour concept for the stage. In 2022 he returned as Siegmund in the new cycle "Der Ring des Nibelungen" and as Lohengrin.
Klaus Florian Vogt's Lohengrin takes him to the most important opera stages all over the world. Currently, no other tenor is as successful in the role of Wagner's Knight of the Grail as he is – his Lohengrin has set artistic standards. He performed the role at the Teatro alla Scala in Milan, the Metropolitan Opera New York, the Royal Opera House Covent Garden London, Vienna State Opera, the Zurich Opera, the New National Theatre Tokyo, the Munich State Opera, the Deutsche Oper Berlin, the Hamburg State Opera, the Leipzig Opera, the Easter Festival Baden-Baden and at the Bayreuth Festival.
Klaus Florian Vogt has also established his reputation as a concert singer and a fine interpreter of Lied. His international recital career took him many times to Vienna, New York, London, Athens, Berlin, Leipzig as well as to the Tanglewood Festival, the Grafenegg Festival, the Schleswig-Holstein Music Festival and the Salzburg Festival. In June 2023 he will make his debut with the Berlin Philharmonic Orchestra. In 2019 he achieved great success with the premiere of a chamber music version of Franz Schubert's "Die schöne Müllerin" at the Hamburg Elbphilharmonie concert hall. The tenor's concert repertoire covers works by Mozart, Beethoven, Mahler, Verdi, Flotow und Wagner. He appears with renowned orchestras such as the Vienna Philharmonic Orchestra, the Gewandhausorchester Leipzig, the City of Birmingham Symphony Orchestra and the Concertgebouworkest Amsterdam working with renowned conductors such as Daniel Barenboim, Riccardo Chailly, Andris Nelsons, Philipp Jordan, Kent Nagano, Yannick Nézet-Séguin, Antonio Pappano, Christian Thielemann and Simone Young
Born in Holstein, in the North of Germany, Klaus Florian Vogt studied horn and played for several years with the Philharmonic State Orchestra Hamburg. Later he studied at the Conservatory in Lübeck and gave up his position as a horn player in the orchestra to begin a career as a singer. He made his opera debut at the theatre in Flensburg and then became a member of the company at the Semperoper in Dresden. Since 2003 he has been a freelance artist.
Klaus Florian Vogt has a comprehensive discography. Three solo CDs have been published at SONY Classical: "Heroes" (2012, Orchestra of the Deutsche Oper Berlin, Peter Schneider), "Wagner" (2013, Bamberg Symphony Orchestra, Jonathan Nott) and "Favorites" (2014, Munich Radio Orchestra, Gerrit Prießnitz). In addition, the tenor has presented a recording of Korngold's "Die tote Stadt" (Frankfurt Opera, Sebastian Weigle), a CD und DVD with hits from Berlin to Broadway co-starring Renée Flemming under the musical direction of Christian Thielemann and a complete recording of "Lohengrin" with the Radio Symphony Orchestra Berlin under Marek Janowski. The live-recording of Franz Schmidt's "Das Buch mit sieben Siegeln" with the Hamburg Philharmonic Orchestra and Simone Young was released in January 2016. In 2017 followed another complete recording of Wagner's "Lohengrin" with the Concertgebouworkest Amsterdam and Sir Mark Elder and a DVD of the "Parsifal" production from the Bayreuth Festival 2016. In 2018 the Bayreuth production "Die Meistersinger von Nürnberg" has been released on DVD and has been awarded an OPUS Klassik 2019. In 2012 Klaus Florian Vogt has been awarded the ECHO Klassik as "artist of the year". In 2019 The Senate of the Free and Hanseatic City of Hamburg honoured Klaus Florian Vogt with the title "Hamburger Kammersänger".
July 2023 – Please don't use older versions. For the most recent version, please contact:
Bermbach Communications
Bettina Bermbach, Parkallee 17, 20144 Hamburg
e-Mail: bb@bermbachcom.de
Telefon: + 49 40 41 35 58 16
Mobil: + 49 170/8350589
www.bermbach-communications.de