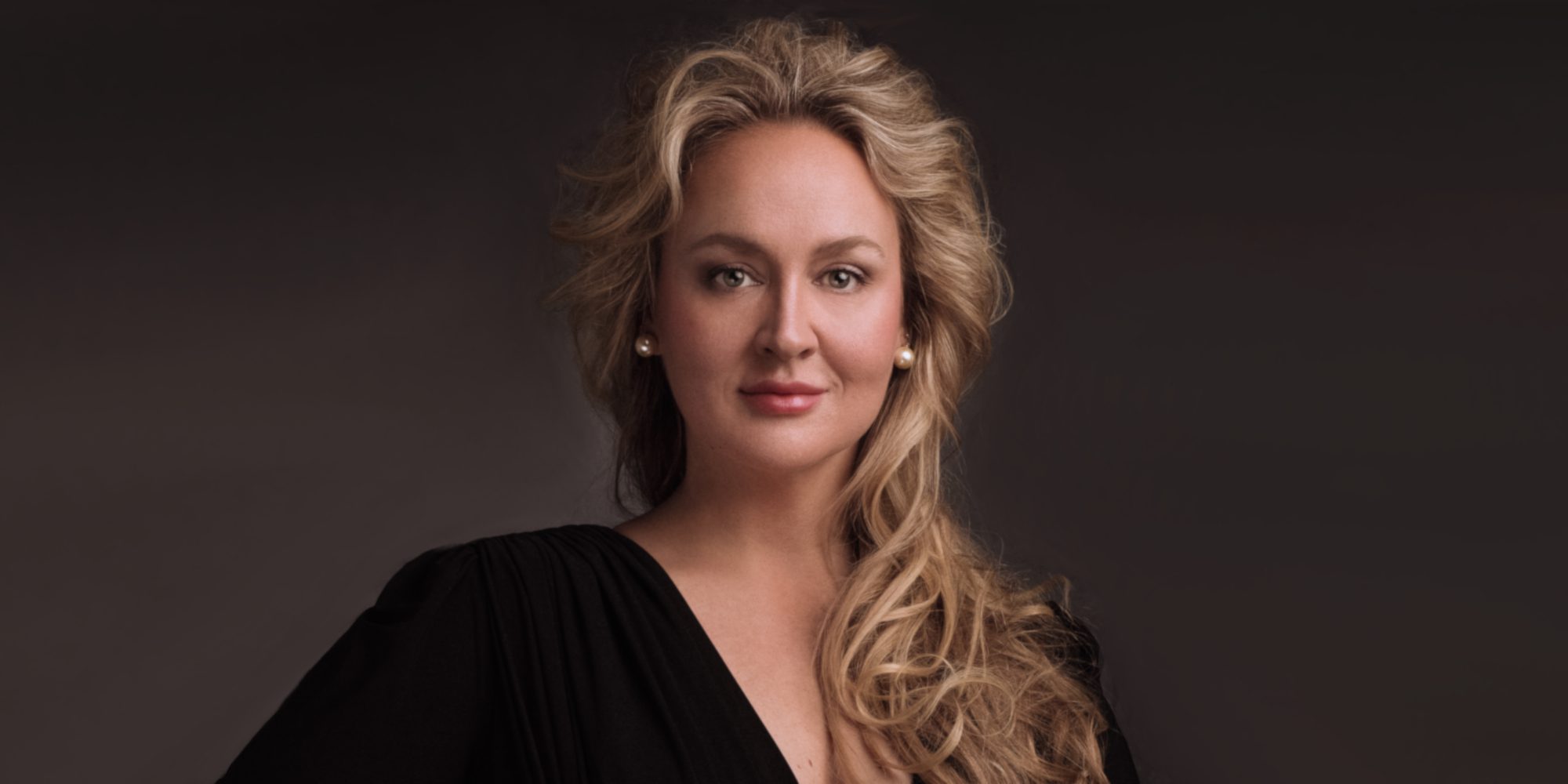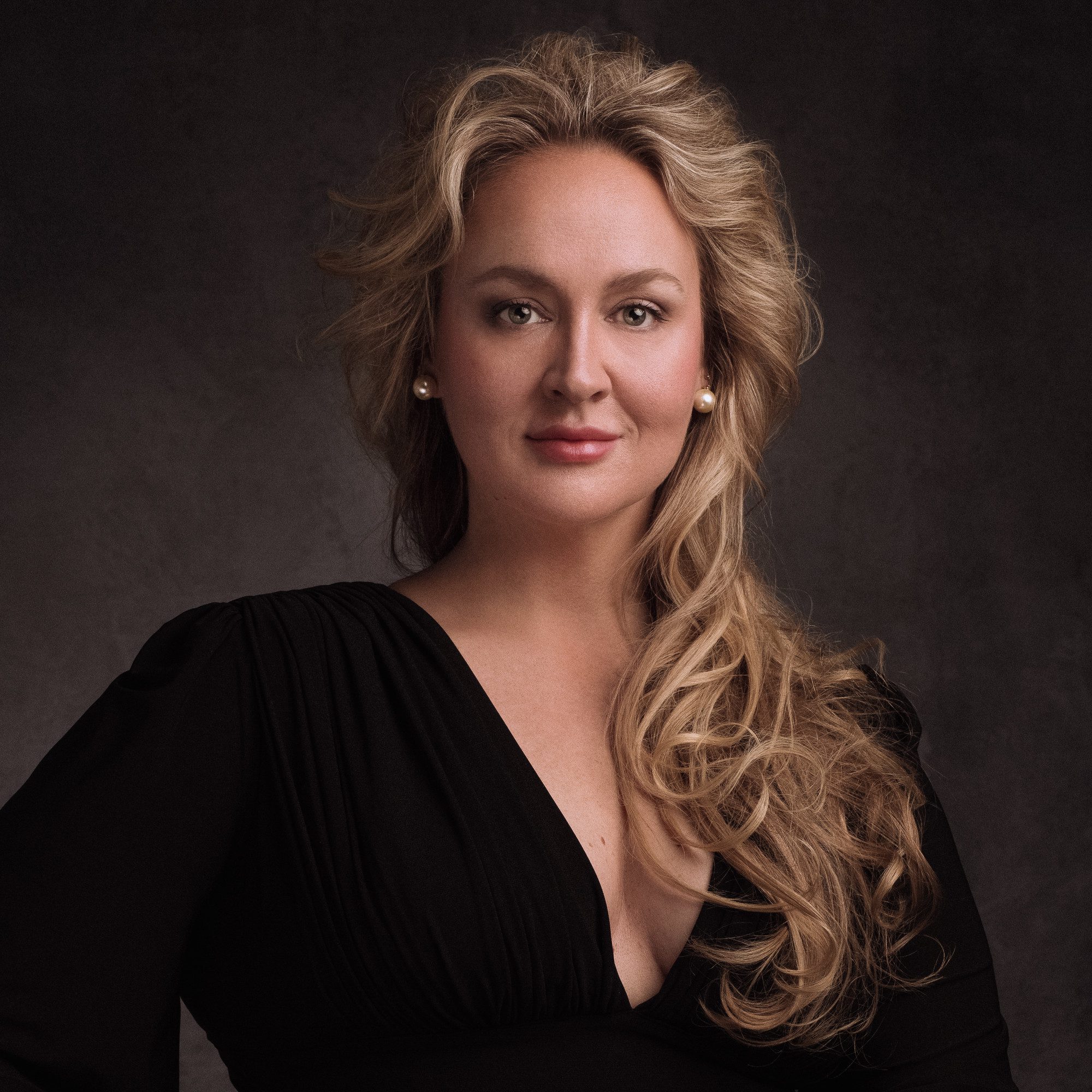 Elisabeth Teige
– World management –
Elisabeth Teige has established herself as one of the most interesting young dramatic sopranos of her generation. She is known for her warm, beautiful timbre, intuitive musicality and compelling stage presence.
One of her signature roles is Senta in Richard Wagner's Der fliegende Holländer, which she debuted at the Norwegian National Opera & Ballet in Oslo, followed by productions at the Frankfurt Opera, the Bergen National Opera, the Deutsche Oper Berlin, the National Theater Prague, and most recently in Dmitri Tcherniakov's acclaimed new production in her debut season at the 2022 Bayreuth Festival under the baton of Oksana Lyniv. Other roles in Bayreuth that season were Gutrune (Götterdämmerung) and Freia (Das Rheingold).
In the current season, Elisabeth Teige made her long-awaited house debut at the Hamburg State Opera as Leonore in Beethoven's Fidelio, a role she already sang in Oslo, at the National Theatre in Prague and at Semperoper Dresden. Furthermore, she had great success in her role debut as Chrysothemis (Elektra) at the Norwegian National Opera, followed by concert performances of Tosca with the Belgrade Philharmonic Orchestra. This season, she also gave her role debut as Isolde (Tristan und Isolde) with the Prague Radio Symphony Orchestra and will sing the new production of Puccini's Turandot at the Opéra national du Rhin, where she will be heard in the title role, before returning to the Bayreuth Festival as Senta and Elisabeth (Tannhäuser).
In the 2023/24 season, she will return to the Deutsche Oper Berlin to reprise the roles of Elisabeth and Venus (Tannhäuser), Sieglinde (Die Walküre) and Senta, and will also appear as Brünnhilde (Siegfried). Additionally, she will return to the Semperoper Dresden, this time in the title role of Turandot.
In the 2021/22 season she had given her role debut as Sieglinde in Stefan Herheim's Ring production in Berlin, where she had also appeared as Elisabeth and Venus, and in the 2020/21 season as Senta and as Turandot.
Besides her Leonore in Prague, in the 2019/20 season she sang Cio-Cio-San in Madama Butterfly at the Norwegian National Opera, her first Siegfried-Brünnhilde in a concert version with the Belgrade Philharmonic and made her role debut as Turandot at the Deutsche Oper Berlin.
Elisabeth Teige gave several role debuts in the 2018/19 season, including Irene in Wagner's Rienzi at the Deutsche Oper Berlin, Floria Tosca in Puccini's masterpiece Tosca at the Nationaltheater Mannheim, and in Loriot's Der Ring an einem Abend, also in Mannheim, where she could make a first impression as Brünnhilde.
She has worked with conductors such as Ádám Fischer, Kent Nagano, Oksana Lyniv, Cornelius Meister, Sir Donald Runnicles, Ulf Schirmer, Michael Balke, Oleg Caetani, John Fiore, Anton Grischanin, Julia Jones, Pier Giorgio Morandi, Karl-Heinz Steffens, Otto Tausk, Pierre-André Valade, Alexander Soddy, Evan Rogister, Benjamin Reiners, Sebastian Weigle and others.
Elisabeth Teige was born and raised in Ålesund, Norway. After studying at the Music Conservatory in Trondheim and the National Opera Academy in Oslo, she was a member of the Young Artists program of the Norwegian National Opera for two seasons before becoming a freelancer.